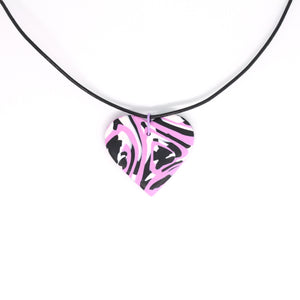 A beautiful one of a kind heart pendant necklace. Triangular patterns in black and white with a a pink background. 
Measurements: 4cm length and width
Each design is exclusively unique!

Adjustable cord
Please note: due to variations in some phone screens and computer monitors, the colour may vary slightly from the photographs.