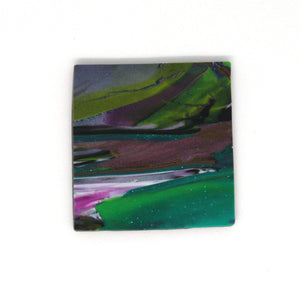 A truly beautiful and unique brooch! A statement piece of wearable art! This beautiful piece is reminiscent of the sea and stunning landscapes. Zoom in to see the amazing detail - there's a hint of glitter in the green!
Lightweight, handcrafted and one of a kind! Just one unique brooch available.

Measurements: approx. 3.5cm height and 3.5cm width
Please note: due to variations in some phone screens and computer monitors, the colour may vary slightly from the photographs.