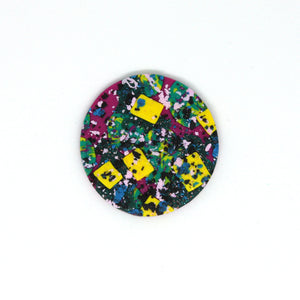 Stunning and vibrant! This unique brooch has a paint splatter effect! A colourful burst of confetti clay! 
Lightweight, handcrafted and one of a kind! Just one brooch available in this particular style and design!

Measurements: approx. 4cm width and 3.5cm height 
Please note: due to variations in some phone screens and computer monitors, the colour may vary slightly from the photographs.